So, I have been using the Document Scanner app for a while, and I really like it. The app is very user-friendly, and it allows me to scan documents quickly and easily without having to use the Scanner Machine. I have been using the app almost daily for the past few months, so I feel like I am now well qualified to review its features. The app has many features that make it very easy to use. The app is a great option for anyone who needs to scan documents on the go. It is easy to use and has a sleek design that makes it appealing. The app also allows you to send your scans directly from your phone, which is one of my favourite features. I like that I am able to quickly send my scans to my email or Dropbox account so they are accessible anywhere at any time.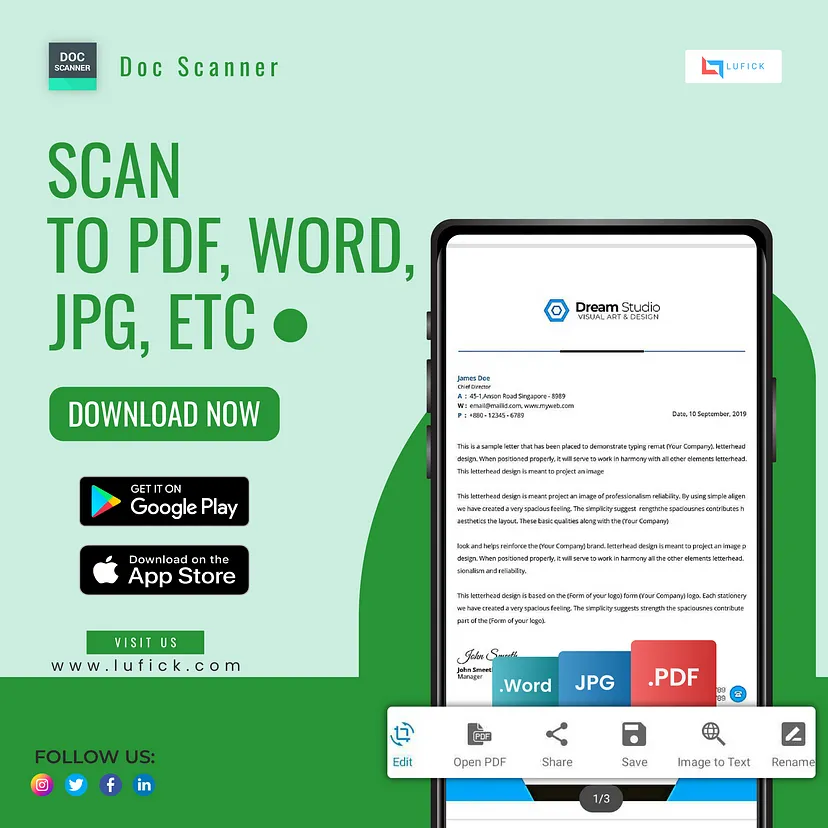 Don't you love having old documents that you need to keep track of? Don't you hate it when you suddenly remember you had a document in your drawer from years ago and you now need it? Document Scanner is here to help! With this app, you can upload your documents into your cloud storage account or google drive account and it is safe and secure to use and then you can easily access through any device after downloading the Document Scanner app and logging into your cloud storage account.
Not only that, but the app also allows you to create a password-protected folder so no one can get into your documents without your permission. The app has tons of features that make it appealing.
The app also has a built-in OCR technology that allows you to convert your documents into searchable PDFs. This is great for people who need to scan the text that is on the pdf or on the scanned document. OCR can be used for many different purposes:
Save time by automatically detecting text in images.
Search for specific types of text by name or keyword.
Another one of the finest features that I found on the app was background PDF colour changer. Just Upload or scan your document & go to the change background colour settings menu then select the colour which you want to apply and you are done.
I would definitely recommend you to download this app. It is an excellent scanning app and I highly recommend it.
Below is the provided link to the store :-
PlayStore- https://play.google.com/store/apps/details?id=com.cv.docscanner
Apple Store- https://apps.apple.com/us/app/document-scanner-pdf-creator/id1560570003#?platform=iphone