In today's digital age, the importance of having efficient and versatile document management tools cannot be overstated. From students to professionals, from small businesses to large corporations, everyone deals with various forms of documents regularly. Whether it's invoices, contracts, research papers, or personal notes, we rely heavily on Portable Document Format (PDF) files for sharing and storing information. This is where a high-quality document scanner app, equipped with essential PDF tools, becomes an invaluable asset.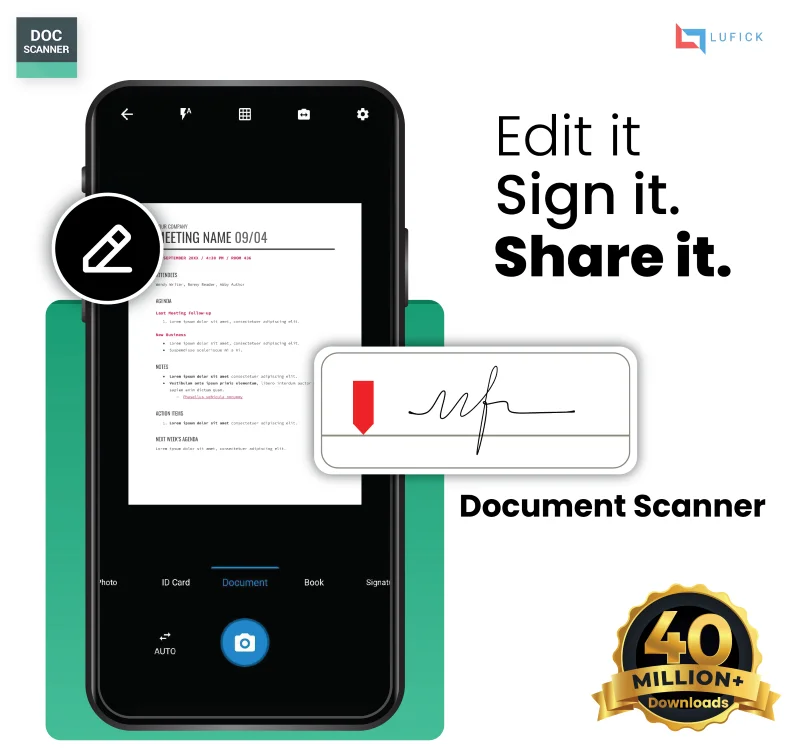 In this blog post, we will explore the world of PDF tools, their significance in our daily lives, and how a document scanner app can simplify and enhance your document management tasks.
Scanning Documents On the Go : One of the primary functions of a document scanner app is, of course, scanning documents. This app allows you to convert physical documents, receipts, or handwritten notes into digital format instantly. This is not only eco-friendly but also convenient, as you no longer need to keep stacks of paper cluttering your workspace. With a few taps on your smartphone, you can create digital copies of important documents and easily organize them within the app.
Essential PDF Conversion: In the world of document management, PDF is the universal language. It offers consistent formatting, security, and compatibility across various devices and platforms. A good document scanner app goes beyond scanning and provides essential PDF conversion tools. With these tools, you can convert images into PDFs and vice versa. This flexibility allows you to work with different file formats seamlessly.
Text Recognition and Searchable Documents: One of the standout features of modern document scanner apps is Optical Character Recognition (OCR). OCR technology enables your app to recognize and extract text from scanned documents. This is a game-changer when it comes to digitizing your documents because it transforms them into editable content.
Secure and Share Your Documents: The ability to secure your documents is crucial in our interconnected world. Document scanner apps often include encryption options and password protection, ensuring that your sensitive information remains confidential. Moreover, you can easily share your PDFs through email, cloud storage services, or messaging apps. This feature streamlines collaboration and allows you to share important documents with others with ease.
Cloud Integration: Cloud integration is another essential feature for a modern document scanner apps. It allows you to store, access, and sync your documents across multiple devices. This feature ensures that your documents are always available when you need them, regardless of your location or the device you are using.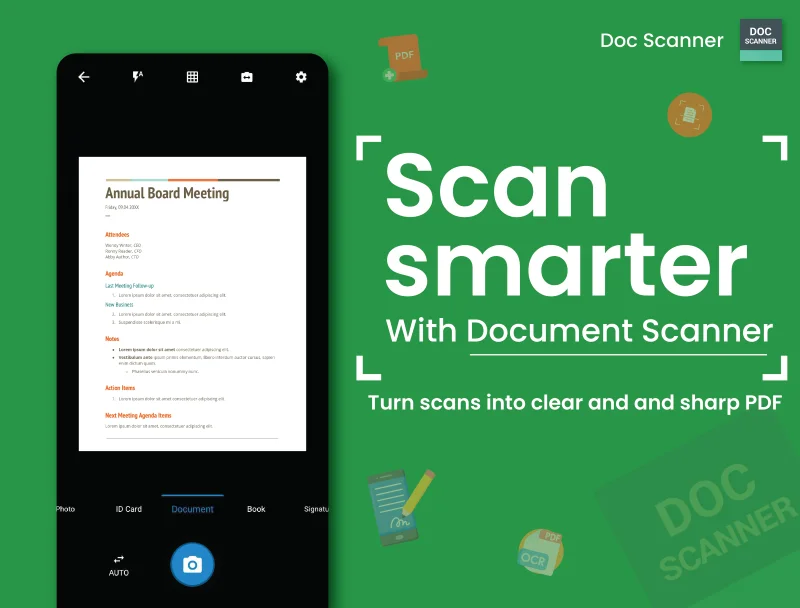 Conclusion: In today's fast-paced world, where efficiency and organization are key, a document scanner app with essential PDF tools is a must-have tool for everyone. From simplifying document scanning to enabling advanced text recognition these apps streamline your document management tasks, making your daily life more manageable and productive.
So, whether you're a student, professional, or someone who simply values the convenience of a paperless environment, consider incorporating our Document Scanner app into your daily routine. With its PDF tools and features, you'll discover a new level of efficiency and organization in managing your documents, ultimately enhancing your daily life.
Available on Play Store and Apple Store.
PlayStore- https://play.google.com/store/apps/details?id=com.cv.docscanner
Apple Store- https://apps.apple.com/us/app/document-scanner-pdf-creator/id1560570003#?platform=iphone