Easyfy Document Scanning with Scanify.
Scan your documents digitally by using phone's camera and convert them into crystal clear high quality PDF files with a lot of editing options.
Scan Anything,
Anytime, Anywhere
Document Scanner and PDF Creator app – An Indian scanner app that provides you with more advanced scan options compare to any other apps on the store.
It is the Simplest, Powerful, Small, Free and Perfect App to manage your Photos, Videos, Documents, Music, Apps, Cloud Storage and many things in your mobile.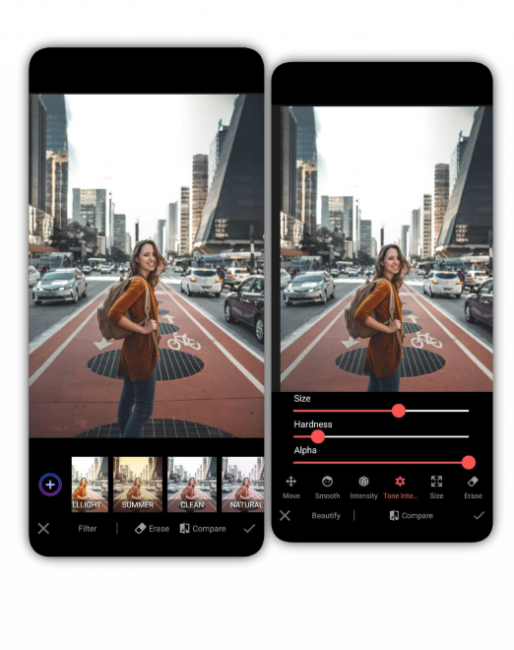 Make your photos
memorably amazing
An Indian photo editing app that has hundreds of features embedded to make you a cool photographer and get amazing looks
"Your app is good and awesome in editing of photos. The app quality is that it is not glitchy. Works very smooth in all version of Android. Filters & features are also good. All the best."
"I like the app this is easy and simple to use , the filter is very good because it make the photo more clear."
"This app has really cool features for scanning, cropping, editing, sharing documents etc and that's fullfill your requirement of scanning app.👍🏻"
"On my my behalf ...fantastic app but little bit have to develop....like 1.after applying any effect we can compare with before effect..just one step before effect not starting effect.. 2.when writing any thing on photo..we can adjust pencil size..."
"Excellent all in one scanning app. The app facilitates lot of features with user friendly interface. The sync options are given to upload to cloud. There are many features in this app and one can get lot of features and usages. I must recommend this app everyone to scan the documents and save to cloud on the go."
"Extremely custimizable, and flushed out file manager. It's of a much higher calibur than any other manager I've tested so far. This is the only file manager I use anymore. The only thing I would add is an option to show currently extracting, moving, or copying files in the notification bar or an option to keep the screen awake while they're extracting, moving, or copying. But everyones a critic, right? Really well made app. Thanks for all the hard work put into this!"
"Thank you very much - just installed this and from the Windows perspective - FANTASTIC! Within Android copying to an SMB fails - I will have to look further into this. I've been poking around looking for some time and from Windows it just works - THANK YOU very much."
"Frustrated after a lot of search for a good app to convert a image to pdf...atlast I found a treasure in between those wolves... Thanks ya.. Lovely app its excellent with all features keep it up guys... Really satisfied.. ❤️"